SASP FULL KIT PT SCOUT 2×4 Stand STEEL CAMPAIGN
The team finished up their first season with a trip to the Scholastic Action Shooting Program National Championship in Marengo, Ohio.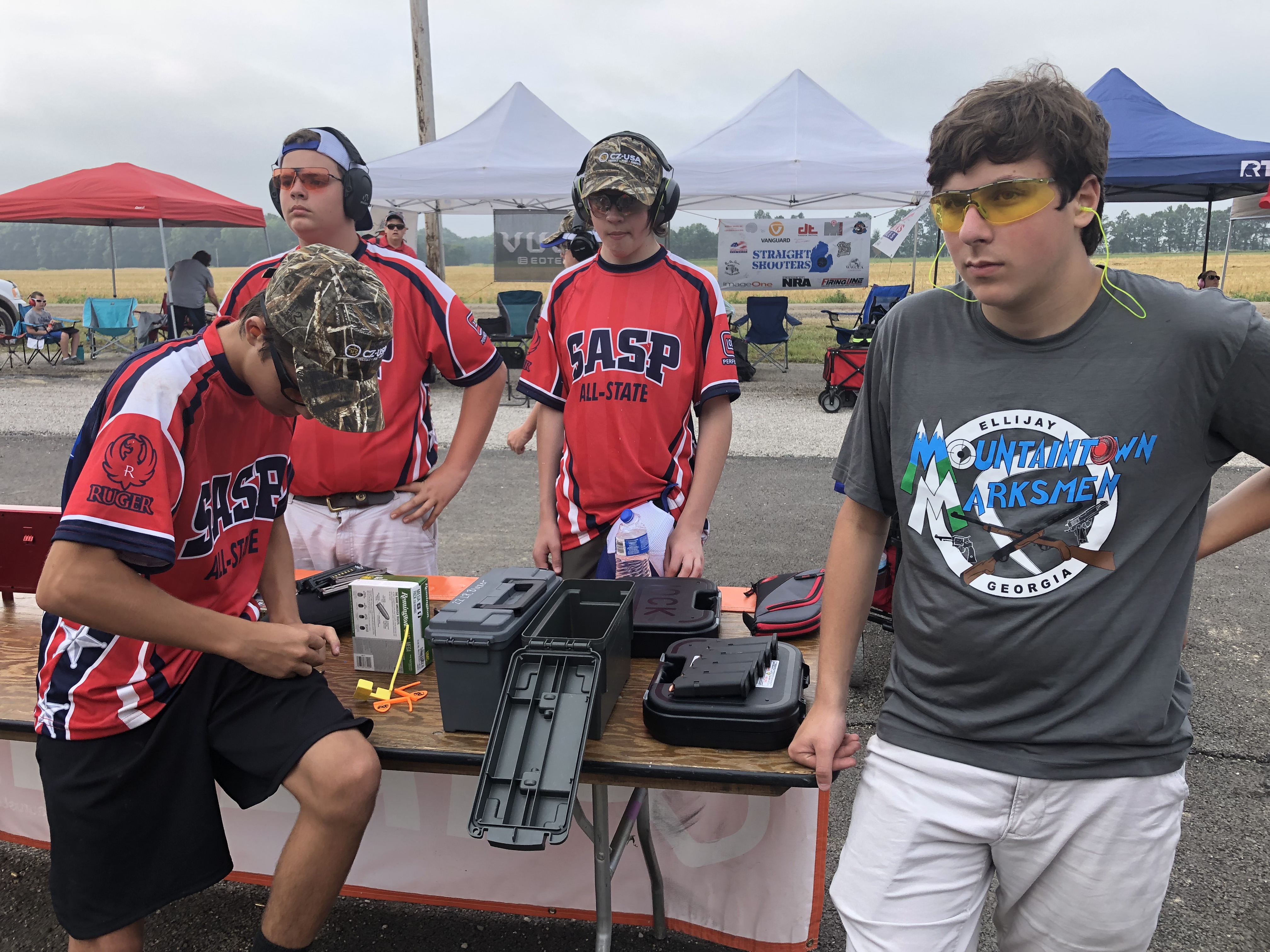 2019
Our First Season
During this season we competed at the Georgia State Match, Alabama State Match, and Nationals. This season the team garnered 10 gold medals, 2 silver medals, and 3 bronze medals at the state matches. We also earned third place at Nationals in the 1911 Intermediate Division (two 7th graders and two 8th graders) and an individual second place finish in the female Senior/Junior Varsity division (10th grader) in centerfire pistol. We also had 6 of our athletes on the All State Team representing Georgia at Nationals as well as one athlete on the All Scholastic Team.
Goals
Big progress in a short time period
All of these accomplishments were done is a very short amount of time. The kids ages 11-18 are excited about starting a second season in September. They worked hard the first season raising money for the partial set of steel and all the guns needed for the 6 disciplines in competition (rimfire pistol, rimfire iron rifle, rimfire optic rifle, pistol caliber carbine, centerfire pistol, and 1911).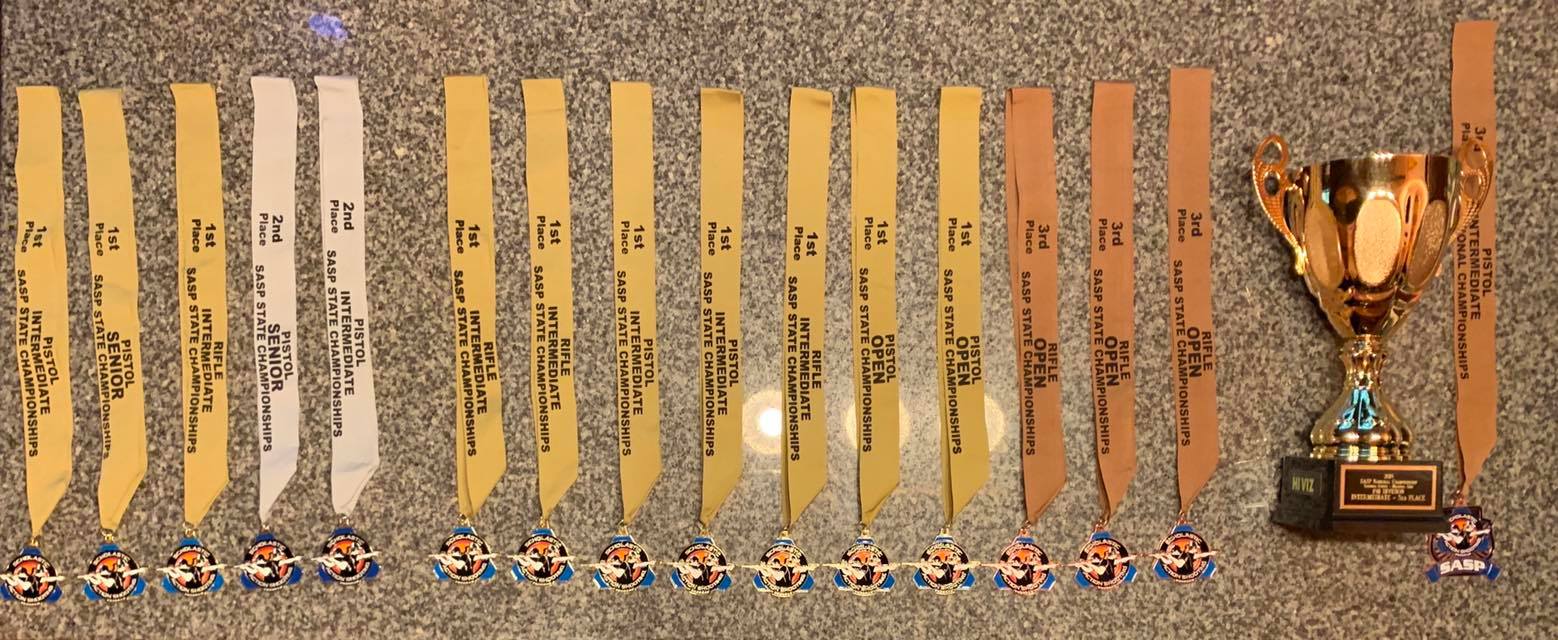 Georgia State Match – 3 gold medals and 2 silver medals.
Alabama State Match – 7 gold medals and 3 bronze medals
National Championships Ohio – 3rd Place in 1911 Intermediate Division as well as an individual 2nd Place in Centerfire Pistol Senior / Junior Varsity Female Division
For Everyone
The set we need is $5,616.60 (available on action targets website SKU – AT-224-1). Any donation amount will help!
The Alabama State Match and Nationals showcased the 3 alternate competition stages (V for V, M, and Exclamation shown on next page). The kids all asked why we never practiced these stages at home. We were unable to due to the set height of the current partial steel set and the range we practice at only has set height steel. We are looking to further support these athletes by getting the necessary steel set to practice all 7 stages and continue to open doors for these competitors. The new set will be easier to transport, store, and maintain as well as last many years. Please invest in our youth and help our team procure this needed equipment by donating to our steel campaign.
Mountaintown Marksmen athletes from Gilmer, Pickens, and Cherokee Counties thank you for your support to youth shooting sports activities! We are proud to teach these youth responsible fire arm handling as well as hone their skills for competition and recreational shooting!